Optimera makes brand safety as simple as A-B-C
A is for Brand Safety Audit
We offer Optimera clients an intensive examination of their site content that reveals what advertisers see and how measurement vendors report.

It's often not your page content that violates. Our Brand Safety Audits have revealed:

Bad words in the navigation menu
One publisher had the category "Love & Sex" in their navigation menu, causing a brand safety violation on every page of their site! They updated the category to "Love & Dating" and the violation went away.
Bad words in the content recommendation modules
Our audit gives you all the information you need to understand your brand safety baseline, so you can make smart changes on your site and have fruitful conversations with advertisers about your content.
B is for Brand Safety Boost
Improve your measured brand safety, save time, earn maximum revenue, and create an easy path to renewal, with Brand Safety Boost.
We've spent the past several years working with our publisher partners across thousands of campaigns, advertisers, and measurement vendors. The result: a curated and tested Universal Unsafe List.
Brand Safety Boost combines our Universal Unsafe List with Optimera's powerful data measurement capabilities to prioritize ad delivery to your brand-safe content.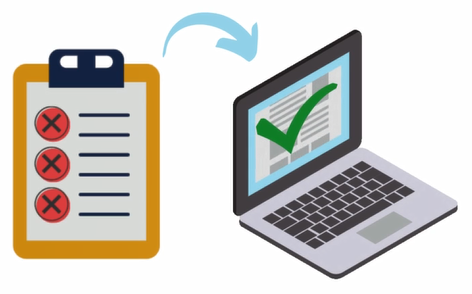 All measurement vendors agree that with Brand Safety Boost, publishers receive fewer brand safety violations. Brand Safety Boost empowers you to start campaigns at a higher brand safety level, delight advertisers with fewer violations, and earn more for your safe content.
C is for Brand Safety Campaign Optimization
While Brand Safety Boost improves your measured brand safety across the board, our Brand Safety Campaign Optimization ensures that you'll always meet advertisers' brand safety KPIs for specific campaigns.
You provide us with the advertiser's specific list of terms to avoid, and we'll ensure the campaign only delivers to content that meets the requirements.
One Optimera client implemented our Brand Safety Campaign Optimization and saw their brand safety skyrocket from 22% to 90%! All while maintaining the necessary impression volume.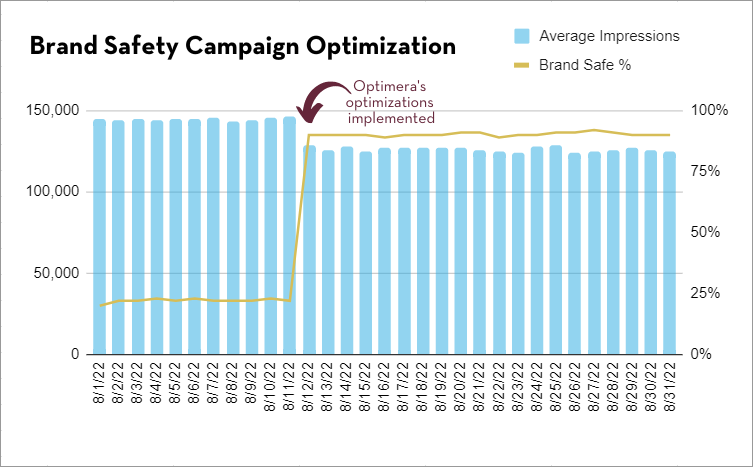 We'd love to help you implement any or all of these solutions to get brand safer ASAP! Just fill out the form below to let us know you're interested and we'll be in touch.