When the internet was new and digital advertising was in its infancy, advertisers had to blindly throw money and ad creatives at the interwebs and hope for something to stick.
Fast forward to today. We now have access to illuminating data about where ads serve, who sees them, how conversions happen, and so much more.
With this information comes the potential to serve all parties — advertisers can reach their target audience, readers can enjoy relevant ads, and publishers can earn more by matching inventory.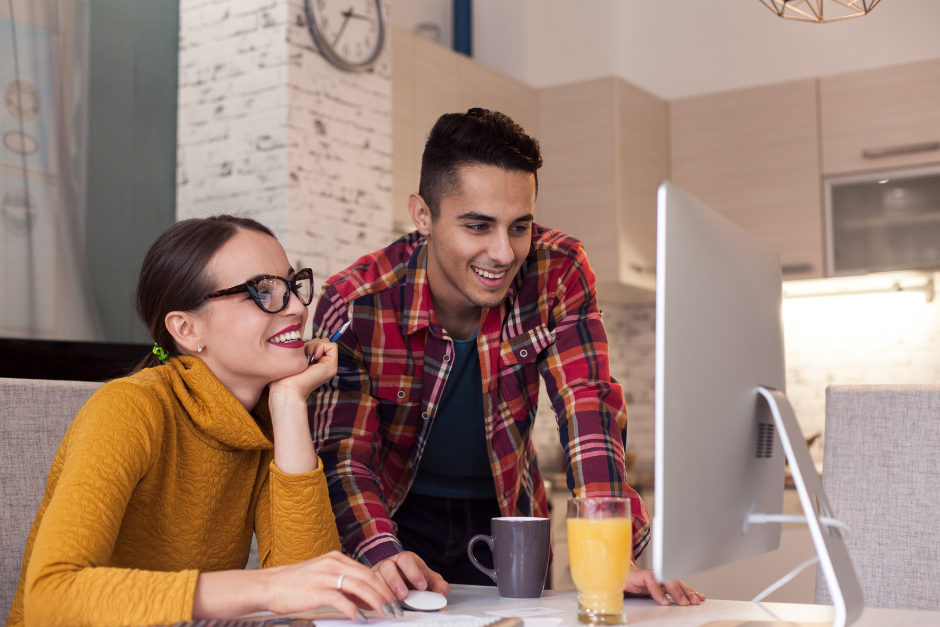 But all this data can also be a burden, especially for publishers who find themselves responsible for meeting each new metric the industry deems worth measuring, while maintaining all previous metric performance, without hamstringing their revenue.
For each of these metrics-of-the-moment, measurement vendors spring up to govern the metric, which means there's not only a new benchmark for publishers to meet, but also yet another service to pay for to measure and track performance.
And if that weren't enough pressure, metric measurement can vary among advertisers and third-party measurement companies. A publisher may think they've hit their KPIs, just to be served with a make-good request from an advertiser who arrived at a different calculation.
Not so with Optimera!
At Optimera, we measure the measurers. Our technology intelligently segments ad inventory and provides optimizations so you meet advertiser KPIs every time, without overdelivering, maximizing revenue and profitability.
Need to achieve 80% viewability on a campaign? Optimizing for clicks? Prioritizing engagement? Looking to reach a brand safety goal or deliver to specific content? We've got you covered!
Plus, our targeted ad delivery is fully automated, so you don't have to spend hours setting up parameters and monitoring performance. It just works.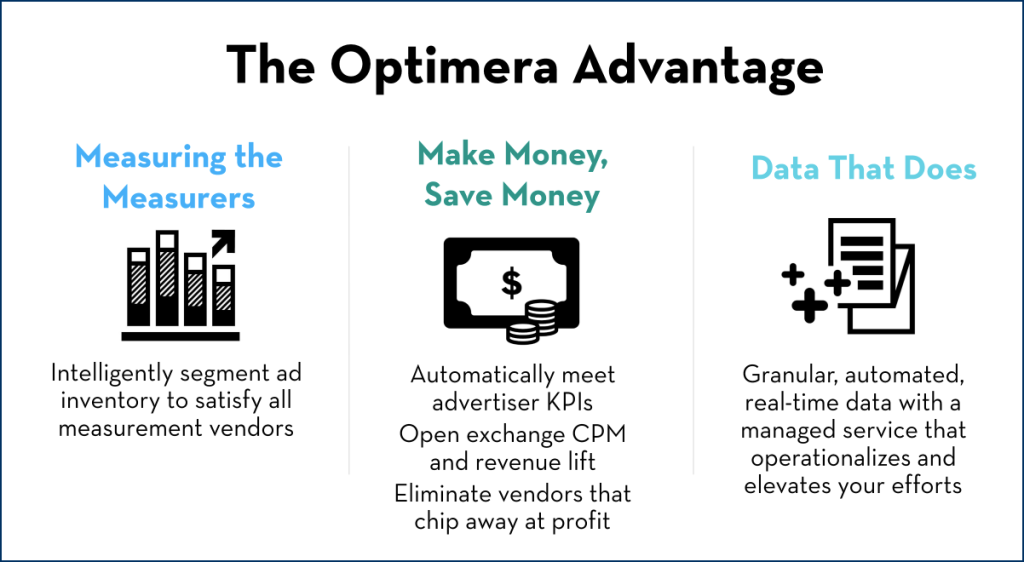 When your campaign is finished, you can present your performance summary to the advertiser and show how you met (or exceeded) their expectations. Importantly, with Optimera, the advertiser's measurement vendor will agree.
You can even use Optimera's targeting solutions on campaigns where you don't have a specific KPI, to achieve impressive performance and entice advertisers to continue working with you instead of your competitor.
Forget worrying about make-goods — the only requests you'll have will be for renewals!
In 2022, Optimera helped our publisher partners earn millions of additional ad dollars and save hours of time. We'd like to do the same for you in 2023 and beyond. Fill out the form below to get in touch!