Optimera welcomes international publishers on INMA Study Tour
This May, we were pleased to host a group of international publishers at the Optimera office for a joint presentation along with U.S. News & World Report, sharing how publishers can lead the way in providing solutions to some of digital advertising's biggest challenges.
The International News Media Association (INMA) brings together news media companies and offers best practices for growing revenue, audience, and brand. Annually, as part of their World Congress of News Media, INMA offers study tours of Manhattan where international publishers get the chance to go behind the scenes at several of the world's leading media and technology companies.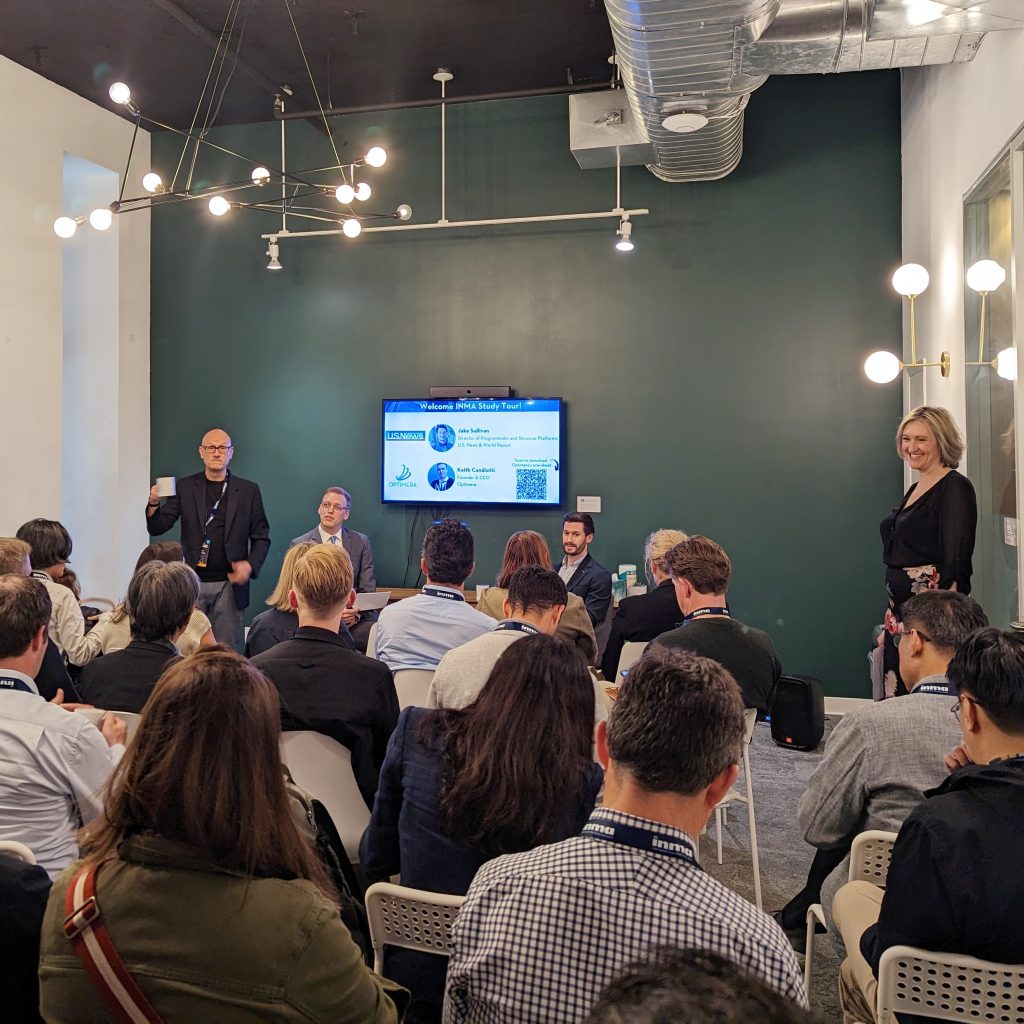 It was standing room only as 40+ publishers from all over the world listened to and participated in a conversation between Optimera's CEO and founder, Keith Candiotti, and Jake Sullivan, Director of Programmatic & Revenue Platforms at U.S. News & World Report.
Among the topics discussed were top industry challenges such as brand safety, audience identity and user privacy, and granular data and targeting. In each category, Keith and Jake discussed how U.S. News is successfully tackling these challenges with publisher-centric solutions powered by Optimera.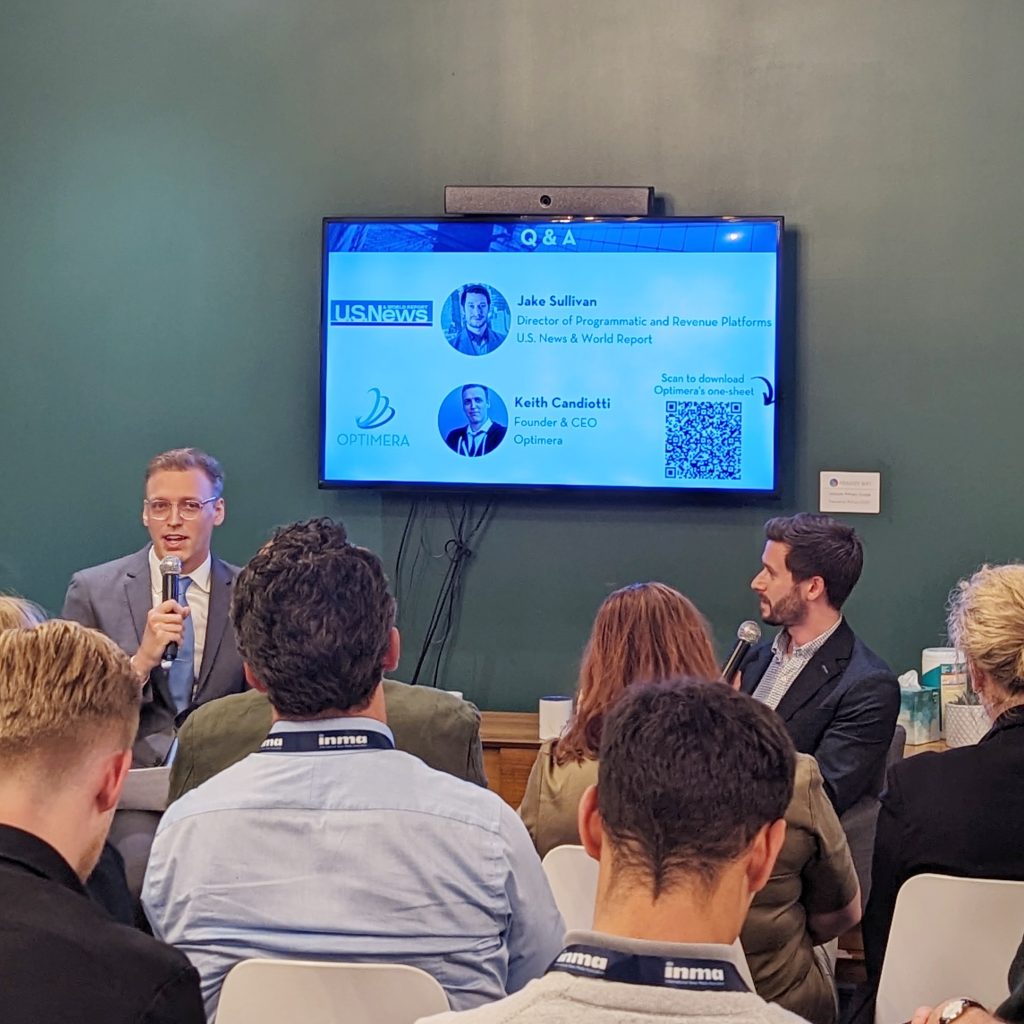 Our visiting publishers left with actionable takeaways, tasty refreshments, and some new connections that will hopefully lead to fruitful collaborations in the future!